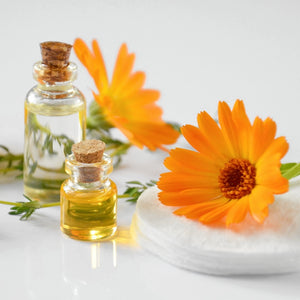 Green Passion Facial Mask
Green Passion Facial mask is a gentle product that will not be too tight when dry yet will firm and refresh the skin and give a deep cleansing. It may be used as a spot treatment for acne and pimples to help draw it out.
Masks are particularly effective in slowing down the aging process of the skin. Purifying mask may be used as a firming preparation for dry skin, which will not only stimulate but improve texture as well. Dead skin cells are removed, allowing new cells to emerge. The use of a mask will help smooth fine lines on the face and the skin will feel soft and smooth after treatment.
It revitalizes tired and dull looking skin by removing underlying impurities and dead skin cells resulting in a whitening and firming effect. While also assists in clearing breakouts, Healing minor blemishes by absorbing toxins and helps tighten open pores.
100% Natural Organic
Made in Australia
Directions:
Apply generously to face and neck and allow to dry.
Rinse thoroughly with water to remove.
Fresh natural product, Chemical free
Keep out of sun and store in a cool dry place.
Calendula: can stimulate healing and regeneration of the skin while also reducing the appearance of wrinkles, age spots and visibility of scars. It is also used to protect the skin from premature aging and thinning of the skin.
Geranium: Known to promote beautiful and radiant skin, treat acne, and reduce inflammation, effectively eliminate dead cells, tighten the skin, promote the regeneration of new skin, and diminish signs of aging.
Allantoin: can increase skin smoothness, assist in wound healing and moisturise your skin, is a natural affinity for the skin as an active moisturizing compound, encourages natural exfoliation in the skin's outer layer, softens skins and combats sun damage, calms skin as an anti-irritant with anti-inflammatory properties and reduces redness.
Vitamin E: protects cells from damaging effects from free radicals, Anti-aging, reducing acne, marks, blemish spots, scars are its main benefits for your skin
Grapeseed oil: Benefits comes from its vitamin E and omega 6 fatty acid. This includes: protection from environmental elements, moisturise skin, reduce signs of skin problems, lighten skin.
Plus many more plant based ingredients.
---
We Also Recommend
---